UPDATE: We've updated and expanded our list of "Richest Rappers Alive" (January 8, 2019). After aggregating and analyzing data from Forbes, Celebrity Net Worth, and The Richest, we've come up with a list of the 50 richest rappers based upon their estimated net worth. Not too many surprises at the very top of the list, but there were some surprising artists that cracked the top 50. Read the entire list below and also check out our list of the World's Richest Singers.
Net Worth: $25 Million
With eight studio albums and his debut 'The Documentary' going double platinum, the Game has had a very successful 15 year career. The Compton born rapper first gained notoriety signing with G-Unit/Aftermath, but has continued to stay relevant with consistent album releases and appearances on other artist's tracks.
In 2012, The Game launched his own record label Blood Money Entertainment and currently has Dubb and Skeme on the roster.
49. Flo Rida
Net Worth: $30 Million
Despite having only release four studio albums to date, Flo Rida accessible pop songs has have made him millions. "Right Round" and "Whistle" both hit #1 on the Billboard Hot 100 chart while "Club Can't Handle Me", "Good Feeling", "Wild Ones", "I Cry" and "My House" also were top charting singles.
48. J Cole
Net Worth: $30 Million
Although often categorized as a conscious rapper, J Cole has established himself to the masses with all five of his studio albums going platinum and hitting #1 on the charts.
J Cole's highest selling album to date has been '2014 Forest Hills Drive' which sold over 1.24 million albums despite having no guest appearances.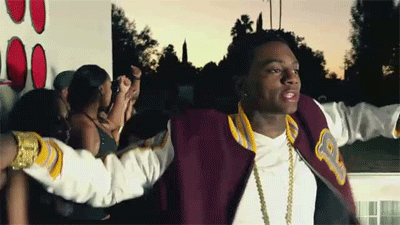 47. Soulja Boy
Net Worth: $30 Million
Back in 2007, Soulja Boy burst on the hip-hop scene with his debut single "Crank That (Soulja Boy)". The song stayed at #1 on the Billboard Hot 100 for seven weeks and surpassed over 5 million downloads.
In addition to his solo career, Soulja Boy also founded his record label Stacks on Deck Entertainment (SODMG) in 2004.
46. Ludacris
Net Worth: $31 Million
With a successful career in both music and acting, Ludacris is worth an estimated net worth of $31 million. Initially entering hip-hop as a radio dj, Ludacris eventually established himself as a rapper with his distinct voice and flow on such singles as "What's Your Fantasy?" and "Southern Hospitality."
Nowadays, Luda might be more known for his career in Hollywood after his role as Tej Parker in the 'Fast & Furious' film series.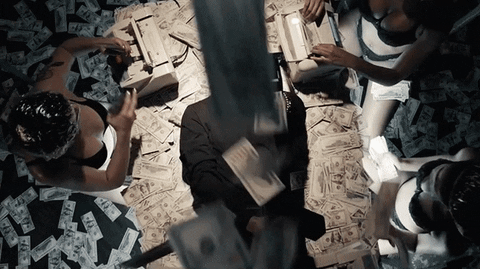 45. Kendrick Lamar
Net Worth: $33 Million
With his last two studio albums, 'To Pimp a Butterfly' and 'DAMN' hitting #1 on the charts, Kendrick Lamar has established himself as one of hip-hop's biggest stars. With the cost of booking Lamar for a concert reportedly between $500,000 and $1,000,000, K-Dot is likely to only continue moving up the net worth rankings.
44. T-Pain
Net Worth: $35 Million
When Jay-Z called for the "Death of Autotune" in 2009, many speculated T-Pain's career would be over, but fast-forward to today and the southern rapper is still one of the 50 richest artists in hip-hop.
With chart-topping singles such as "Low", "Buy U a Drank" (Shawty Snappin), and "Kiss Kiss" is set for life.
43. Ice-T
Net Worth: $38 Million
While his career took off as one of the leading figures in gangsta rap, Ice-T's role as Detective Odafin Tutuola on 'Law & Order' established himself with mainstream tv audiences.
With 8 studio albums as a solo rap artist and 6 studio albums with his hardcore group Bodycount, Ice-T has a hefty music catalog.
42. Nas
Net Worth: $39 Million
Nasty Nas first first made waves in 1991 when he appeared on Main Sources' "Live at the Barbeque". Three years later, the Queensbridge rapper when onto release 'Illmatic', one of hip-hop's most critically acclaimed albums and considered by many to be the greatest hip-hop album of all-time. His career has continued to flourish and in 2018 released his 11th studio album 'Nasir'.
In addition to selling over 30 million records worldwide, Nas is also founder of Mass Appeal Records, co-owner of cloud-based startup LANDR, and has invested in unicorn startups Dropbox, Lyft, and Robinhood.
41. Rick Ross
Net Worth: $39 Million
Rick Ross burst out of the Miami hip-hop scene with his debut single "Hustlin'" in 2006. The success of the song led to a bidding war between Bad Boy Entertainment, Murder Inc., and Def Jam. "The Boss" ultimately signed with Jay-Z and Def Jam and hasn't looked back. Known for wearing and rapping about six figure watches from Hublot and Audemars, Ross hasn't been shy about flaunting his wealth.
In 2009 went from artist to owner by founding Maybach Music Group. The record label imprint features Ross along with other rappers including Wale and Meek Mill. The label has had 7 albums debut at #1. Outside of hip-hop, he also owns a number of Wingstop restaurants.
40. Common
Net Worth: $40 Million
Common began his career as a underground rapper with his debut album 'Can I Borrow a Dollar?' in 1992. It wasn't until his first major-label album 'Like Water for Chocolate' in 2000 that he achieved commercial success. He has won three Grammys for his songs "Love of My Life (An Ode to Hip-Hop)", "Southside" (featuring Kanye West), and "Glory" (with John Legend).
The Chicago raised rapper has also found great success acting with notable roles in films such as 'Smoking' Aces' and 'Suicide Squad'.
39. Tupac
Net Worth: $40 Million
At the time of his murder in Las Vegas in 1996, Tupac Shakur was one of hip-hop's biggest stars and one of the leader's of West Coast rap. By the age of 25, he had released his double-disc album 'All Eyes on Me' which went onto become of the biggest selling albums in the U.S. He has sold over 75 million records around the world.
Tupac also found success as an actor with leading roles in the films 'Juice' and 'Poetic Justice'.
38. Andre 3000
Net Worth: $45 Million
One half of iconic hip-hop group Outkast, Andre 3000 has garnered accolades in music and acting. Outkast has released six studio albums 'Southernplayalisticadillacmuzik', 'ATLiens', 'Aquemini', 'Stankonia', 'Speakerboxxx/The Love Below', and 'Idlewild' with none charting lower than #2 in the U.S. The group's singles "Hey Ya!" And "Ms. Jackson" are also amongst the biggest songs of the 2000s.
Outside of entertainment, Andre 3000 launched the clothing line Benjamin Bixby in 2008.
37. Big Boi
Net Worth: $45 Million
Big Boi met Andre 3000 attending Tri Cities high school in Atlanta and the two eventually formed Outkast. The duo have gone on to win six Grammys. Big Boi has released three solo albums with his solo debut 'Sir Lucious Left Foot: the Son of Chico Dusty' peaking at #3 on the U.S. charts.
36. Darryl McDaniels
Net Worth: $45 Million
Known as "D.M.C." from legendary hip-hop pioneers Run-D.M.C., Darryl McDaniels initially started out as a DJ before transitioning to rapping. Along with Joseph "Run" Simmons" and Jam-Master Jay, the trio formed Run-DMC. The group went on to release seven studio albums and became the first hip-hop group to have a gold album and platinum album. Their cover of Aerosmith's "Walk This Way" became one of the biggest songs of the 1980s and is credited with pioneering rap-rock.
35. J Prince
Net Worth: $45 Million
In 1985, J Prince founded of one of southern hip-hop's biggest labels Rap-A-Lot Records (The Geto Boys, Devin the Dude, Bun B, Pimp C, Juvenile). The face of Houston rap, Prince has also become a big name in boxing managing Andre Ward and at one point Floyd Mayweather Jr.
34. DJ Khaled
Net Worth: $50 Million
A fixture in the Miami hip-hop scene, DJ Khaled began his career as a radio host on WEDR "99 Jamz." Khaled's ability to break songs on the radio helped him establish relationships with some of hip-hop's biggest starts including Birdman and Lil Wayne. Khaled has also become a star on social media with millions of followers on Snapchat and Instagram.
Khaled has received Grammy nominations for "I'm on One" (featuring Rick Ross, Drake & Lil Wayne" and his album 'Major Key'.
33. Wiz Khalifa
Net Worth: $50 Million
Wiz Khalifa signed his first record deal to Rostrum Recores at 16 years old and hasn't looked back. In 2010 he achieved superstardom with the success of "Black and Yellow". The track peaked at #1 on the Billboard Hot 100 and has become an anthem for Pittsburgh's professional sports teams.
32. T.I.
Net Worth: $52.5 Million
T.I. has amassed his net worth through his pursuits as a rapper, actor and entrepreneur. He has released ten studio albums including three #1 albums ('King', 'T.I. vs. T.I.P.', 'Paper Trail). T.I. is also founder and CEO of Grand Hustle Records and has had acting roles in 'Ant-Man' and 'Takers'.
Some of T.I.'s biggest singles include "Live Your Life" (featuring Rihanna), "Whatever You Like", and "What You Know".
31. Chad Hugo
Net Worth: $55 Million
While lesser known than his Neptunes partner Pharell Williams, Chad Hugo is behind some of hip-hop's biggest tracks. Hugo also is a member of N.E.R.D. along with Pharrell and Shay Haley.
The Neptunes have four Grammy awards and twenty-four Billboard Hot 100 top 10 singles. Some of the Neptunes biggest hits include "I'm A Slave.4 U" by Britney Spears, 'Hot in Here" by Nelly, and Gwen Stefani's "Hollaback Girl".
30. Nelly
Net Worth: $60 Million
Nelly got his start in 1993 with the hip-hop group St. Lunatics and it wasn't until 2000 that he released his first music as a solo artist with his album 'Country Grammar'. He has sold over 21 millions albums and released numerous hits including "Hot in Herre", "Country Grammar" and "Ride Wit Me."
29. Busta Rhymes
Net Worth: $65 Million
Since his start as a member of Leaders of the New School at the age of 17, Busta Rhymes has gone on to release nine studio albums. In 1996, he released his solo debut 'The Coming' and it reached #6 on the Billboard charts. The album featured "Woo Hah!! Got You All in Check"
28. Joseph Simmons (Rev Run) – Run D.M.C.
Net Worth: $70 Million
Rev Run is one third of legendary hip-hop group Run D.M.C., but also gained additional fame through his reality tv show 'Run's House'. In Run D.M.C. he shared rapping duties with Darryl McDaniels (DMC).
27. Swizz Beatz
Net Worth: $72.5 Million
No surprise to see one of hip-hop's biggest producers make the list. Swizz Beatz has been a household name for years and first made a splash in 1998 for his production on the "Ruff Ryders' Anthem". While he also raps, his biggest earnings have come from his trademark production on hits such as "Fancy" by Drake (featuring T.I.), "On to the Next One" by Jay-Z, and "Check on It" by Beyonce (featuring Slim Thug).
26. MCA (Adam Yauch) – Beastie Boys
Net Worth: $75 Million
MCA (Adam Yauch) was a co-founder and member of the legendary group Beastie Boys. The group began as a punk rock band, but found success as a hip-hop group. Their first major label release Licensed to Ill became the best selling hip-hop album of the decade. The Beastie Boys sold over 50 million records worldwide.
25. Will.i.am
Net Worth: $75 Million
Will.i.am's initial success came as a founding member of The Black Eyed Peas. The group has sold over 33 million albums and 58 million singles worldwide. He has also released four solo albums and produced for a number of artists including Britney Spears, Justin Timberlake, and Michael Jackson.
Will.i.am has also been active as a tech entrepreneur. His artificial intelligence startup i.am+ has raised $123 million to date
24. Akon
Net Worth: $80 Million
The Senegalese-American songwriter, singer, producer, and actor has an estimated net worth of $80 million. He's had two #1 singles, "I Wanna Love You" (featuring Snoop Dogg) and "Don't Matter".
He also has launched "Akon Lighting Africa" (ALA), a project aimed at bringing electricity via solar energy to a number of villages in Africa.
23. Nicki Minaj
Net Worth: $80 Million
The Queen of Rap is the highest ranking female on the net worth list. Ever since signing with Young Money in 2009, Minaj's career has skyrocketed. Her sophomore album 'Pink Friday: Roman Reloaded' debuted at number one on the Billboard 200 and she has had 17 top ten singles.
Minaj has also appeared as a judge on American Idol (season 12) and has had endorsement deals with Pepsi and MAC Cosmetics.
22. Pitbull
Net Worth: $80 Million
Pitbull began his career as a rap artist, but transitioned over the years into pop music. Mr. Worldwide has had numerous number one tracks including "Give Me Everything" (featuring Ne-Yo, Afrojack and Nayer), and Timber (featuring Kesha).
Outside of music, Pitbull has endorsed a number of consumer products such as Bud Light, Dr. Pepper, and Kodak.
21. Adam Horovitz (Ad-Rock)
Net Worth: $82.5 Million
Adam Horowtiz a.k.a. Ad-Rock was a member of the Beastie Boys (the group disbanded in 2014). While best known for his contributions to the iconic hip-hop group, Horowitz has also acted in several films and tv shows including 'Roadside Prophets' and 'Lost Angels'.
The Beastie Boys were inducted into the Rock and Roll Hall of Fame in 2012.
20. Michael Diamond (Mike D)
Net Worth: $82.5 Million
Michael Diamond a.k.a. Mike D was in a number of bands prior to forming the Beastie Boys with Adam Yauch. The group has sold over 50 million records worldwide.
Outside of music, he has invested in real estate with a Brooklyn townhouse he purchased in 2013 going up for sale in 2015 for $5.65 million.
19. Timbaland
Net Worth: $85 Million
Super producer Timbaland has worked as many if not more major artists than anyone on this list. From Missy Elliott to Sam Smith to Aaliyah to Beyonce to Kanye West to Drake to Madonna to Coldplay, the Virginia born artist has become the go to producer of the 2000s. Some of his biggest hits include "Give It to Me" (featuring Nelly Furtado and Justin Timberlake), "Promiscuous" (Nelly Furtado), "Apologize" (One Republic), "Pony" (Ginuwine), "Sexy Back" (Justin Timberlake), and "Work It" (Missy Elliott).
In 2018 it was reported that Timbaland purchased two waterfront condos in Aria on the Bay in Miami for $4 million.
18. 50 Cent
Net Worth: $92.5 Million
50 Cent became a household name after the release of his debut album 'Get Rich or Die Tryin''. One of the most anticipated albums in hip-hop history, lived up to the hype with several songs ("In Da Club", "21 Questions", and "P.I.M.P.") hitting number one on the charts. The album ended up selling 12 million records in 2003, the year of its release.
Outside of hip-hop 50 Cent made news for his investment in Glaceau (Vitamin Water). The rapper reportedly earned between $60 million to $100 million after the company was sold to Coca-Cola for $4.1 billion.
17. Birdman (a.k.a. Baby)
Net Worth: $95 Million
At 49 years old, Birdman is one of the elder statesmen on this list but as co-founder of Cash Money Records his place on this list should be secure. In 1991 he feuded the label with his brother Ronald "Slim" Williams and together they went to sign some of hip-hop's biggest artists (Lil Wayne, Nicki Minaj, Young Thug, Drake). Cash Money Records is reportedly the most successful record label in hip-hop history with over 50 million records sold.
In 2010, Birdman founded an oil and gas company, Ronald Oil and Gas, with his brother Slim.
16. LL Cool J
Net Worth: $105 Million
LL Cool J broke into the entertainment world as a hungry rapper from Queens, New York. His debut album 'Radio' went platinum and featured classic hip-hop tracks "I Can't Live Without My Radio" and "Rock the Bells". He has gone on to release 13 albums and has won two Grammy awards.
Fast forward to 2019 and LL Cool J is more known for his role as an actor. He has had a recurring role on the CBS tv show 'NCIS Los Angeles' and has starred in the films 'Any Given Sunday' and 'Mindhunters'.
15. Drake
Net Worth: $120 Million
Although Drake's debut studio album 'Thank Me Later' was released in 2010, he's quickly amassed a fortune. He initially gained fame through his role on the tv show 'Degrassi: The Next Generation', but his music propelled him to superstardom. He has sold over 95 million records globally.
Drake has endorsement deals with Nike, Sprite, Apple Music, and the Toronto Raptors. He also is the co-founder of October's Very Own (OVO), a collection of businesses in apparel and music.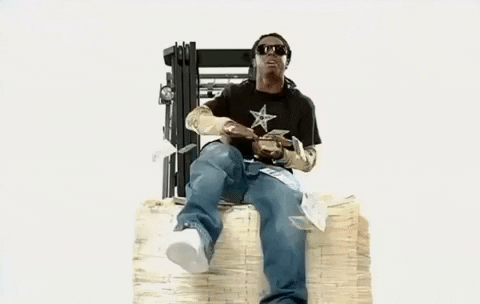 14. Lil Wayne
Net Worth: $135 Million
Lil Wayne (a.k.a. Weezy) has been in the spotlight since he was signed to Cash Money Records as an 11 year old. Since then, Wayne has sold over 100 million records globally and become one of hip-hop's biggest stars. All twelve of his albums have been certified at least gold and he's had four number one albums ('Tha Carter III', 'I Am Not a Human Being', 'Tha Carter IV', 'Tha Carter V').
Lil Wayne purchased a $17 million waterfront mansion in Miami Beach in 2018. The home sits on top of a 23,760-square-feet and features seven bedrooms and 9.5 bathrooms.
13. Snoop Dogg
Net Worth: $139 Million
Snoop Dogg burst on the hip-hop scene as a 21-year-old when he appeared on Dr. Dre's "Deep Cover." Over the years Snoop became a household name releasing 14 solo albums and selling over 37 million albums globally.
Outside of music, Snoop is also one of the biggest proponents of cannabis and is the co-founder of Casa Verde Capital, a venture firm investing in cannabis related companies. The company has closed $45 million in funding.
12. Ice Cube
Net Worth: $150 Million
One of the founding fathers of gangsta rap, Ice Cube first gained fame as a member of the group N.W.A. He left the group in 1989 and pursued a solo career that would produce classic songs such as "It Was a Good Day" and "Check Yo Self".
As successful as Ice Cube has been in music, he's matched if not surpassed his earnings in film. He wrote the screenplay for the Friday and has starred in numerous blockbuster films including 'Barbershop' and 'Ride Along'. He also is the founder of the Big3, a professional 3-on-3 basketball league that consists of many former NBA players.
11. Pharrell Williams
Net Worth: $150 Million
Pharell Williams is a rapper, producer, singer, songwriter, and entrepreneur. The multi-talented artist from Virginia, rose to fine as one half of the production team The Neptunes. The Neptunes are one of the most successful production teams in music and have created hits including "I'm a Slave 4 U" by Britney Spears, "Grindin'" by the Clipse and "Drop It Like It's Hot" by Snoop Dogg. Williams has won 10 Grammys.
Pharell has also found great success as an entrepreneur. His Billionaire Boys Club and Ice Cream clothing lines were amongst the biggest brands in streetwear. He also has partnered with a number of Fortune 500 companies including American Express and Adidas.
10. Notorious B.I.G. (Biggie Smalls)
Net Worth: $160 Million
The Notorious B.I.G. was only 24 years old when he was murdered in a drive by shooting in 1997. One of hip-hop's greatest rappers only had two official studio albums released when he was alive but his legacy has lived on. Both his albums 'Ready to Die' and 'Life After Death' were certified as multi-platinum records. He also had two number one singles, "Hypnotize" and "Mo Money Mo Problems".
The Notorious B.I.G. estate is headed up by Biggie's mother Violetta Wallace and also includes his widow Faith Evans. The estate oversees B.I.G.'s likeness with the approval of his hologram at live shows being one of the most known uses.
9. Ronald "Slim" Williams
Net Worth: $170 Million
Although Ronald "Slim" Williams stays out of the spotlight in comparison to his brother Birdman, his net worth finds him higher on the list. Considered by some to be the brains behind Cash Money Records, Slim is the executive producer of most albums on the label. Slim also owns the liquor brand GT Vodka.
8. Eminem
Net Worth: $173 Million
Eminem has garnered 15 Grammy wins and sold over 220 million albums around the world. After toiling on the underground hip-hop circuit for years, the Rap God broke out in the mainstream in 1999 with the release of 'The Slim Shady LP'. The album featured a number of hits including "My Name Is" and "97 Bonnie & Clyde".
Eminem's stardom grew even further with the release of his biopic '8 Mile.' He starred in the film and he went on to win an Academy Award for the song "Lose Yourself." The film grossed over $240 million.
Like many artists of his stature, Eminem earns a significant amount of his yearly revenue via touring. His Monster Tour with Rihanna reported earned over $36 million.
7. Usher
Net Worth: $180 Million
Note: Usher's place on this list is debatable. In the next iteration we might pull him since he's a singer/songwriter versus a rapper.
R&B superstar Usher was singing in local competitions since the age of 12 and released his self-titled debut album Usher at 16 years old. Over the years Usher has released a boatload of chart toppers including "U Remind Me", "U Got It Bad", "Yeah!" (featuring Lil Jon and Ludacris), "Scream", and "Love In This Club" (featuring Young Jeezy).
Usher founded the label US Records, a subsidiary of J Records under Clive Davis. He also signed Justin Bieber via Raymond Braun Media Group (RBMG), a joint venture with Scooter Braun. Outside of music, Usher also reportedly is an investor in the Cleveland Cavaliers.
Another large source of income for Usher has been endorsements. He's been the face of MasterCard and Yoobi, a school supplies company.
6. Kanye West
Net Worth: $205 Million
Kanye West has come a long way from his days as a struggling artist peddling beats to any artists that would listen. West would drop out of Chicago State University to focus on music and by the late 90s began producing for some of hip-hop's bigger artists. Then in the early 2000s, West began producing for Roc-A-Fella Records and it was then that his career began to takeoff.
West has sold over 120 million records worldwide although his celebrity grew even further with his marriage to Kim Kardashian in 2014.
Outside of music, West has an exclusive partnership with Adidas for his clothing brand Yeezy. The company has been valued in the billions giving it the Silicon Valley title of a unicorn.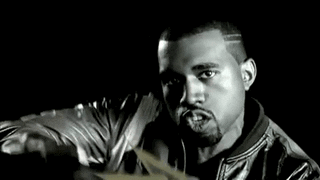 5. Master P
Net Worth: $225 Million
While Master P may no longer be in the limelight at this stage of his career, the New Orleans born rapper, entrepreneur, and former professional basketball player is still worth a boatload of money.
Master P generated most of his wealth through founding No Limit Records. The label was a powerhouse in southern rap and sold over 80 million records worldwide. His biggest single is " Make 'Em Say Uhh!"
4. Russell Simmons
Net Worth: $340 Million
One of hip-hop's elder statesman, Russell Simmons has had business interests in all aspects of the industry. Most notably Simmons is the co-founder of Def Jam Recordings. Home to some of the biggest names in hip-hop including Nas, Jay-Z, Rihanna, and Kanye West. Simmons also produced hit tv shows 'Def Comedy Jam' and 'Def Poetry Jam.'
Outside of music, Simmons has found success in film and fashion. He produced 'The Nutty Professor' a film starring Eddie Murphy that grossed over $270 million in box office sales. In 2004, he sold his clothing lines Phat Farm and Baby Phat for $140 million.
3. Dr. Dre
Net Worth: $787 Million
Dr. Dre first made noise as a member of west coast gangster rap pioneers N.W.A. While he was lesser known at the time then others in the group such as Eazy-E and Ice Cube, Dre would go on to have the most successful solo career. His debut solo album 'The Chronic' and his sophomore album '2001' went multi-platinum.
In 1996, Dr. Dre launched his own label, Aftermath Entertainment and he went on to sign Eminem and 50 Cent.
Dr. Dre's biggest financial windfall happened as a result of his Beats by Dr. Dre headphones. The Beats brand was acquired by Apple for $3 billion in 2014 and it temporarily made Dre the richest man in hip-hop.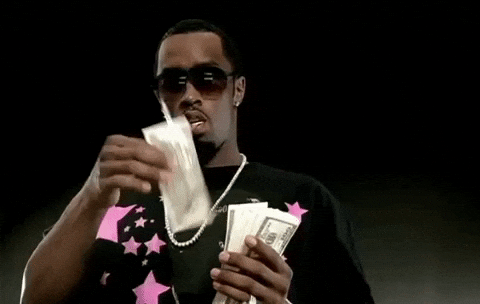 2. Sean Combs (Diddy, Puff Daddy)
Net Worth: $835 Million
The former title holder of richest artist in hip-hop is now in second place. Sean Combs broke into the music industry as an intern at Uptown Records, but after being fired in 1993 he started his own label Bad Boy Records. The label would become home to some of hip-hop's biggest artists at the time including Notorious B.I.G., Craig Mack, Faith Evans, 112, and Total.
Sean Combs launched the Sean John clothing line in 1998 and by 2003 the company had received a $100 million investment from billionaire Ronald Burkle. Sean John would become one of the biggest fashion lines in hip-hop.
In 2007, Combs helped the development of the Ciroc vodka brand for a 50% share in profits. The brand was valued at nearly $600 million in 2016.
1. Jay-Z
Net Worth: $910 Million
Jay-Z overtook Diddy as the world's richest rapper in 2018. While he's still known first and foremost as a hip-hop artist, Jay-Z has been successful in a variety of business ventures. He is founder of the Rocawear clothing line, owner of the 40/40 Club, and founder of Roc Nation Sports.
Jay-Z is the record holder for most number-one albums by a solo artist and has received 21 Grammy Awards. He has sold over 55 million albums worldwide (as of 2014).
In 2007, Jay-Z sold the rights to Rocawear brand for $204 million to the Iconic Brand Group.
In 2013, Jay-Z launched Roc Nation Sports, an agency that would go on to represent some of the biggest stars in sports including Robinson Cano, Kevin Durant, Dez Bryant, Todd Gurley.
Jay-Z is currently the majority owner of music streaming service Tidal, which at its last valuation was reported to worth $600 million.
---
Original post below (July 29, 2012)
Celebrity Net Worth recently compiled a list of the 20 richest living rappers. At first we were sure that reading their list was going to make us feel very, very bad about the current state of our checking accounts, but no worries — each of these rappers is so wealthy that it's impossible to put into perspective. It remains unclear what research methods Celebrity Net Worth used, and technically not all of the rappers on the list are living (R.I.P., Adam Yauch). There are a couple of surprises (Nelly?) a lot of obvious inclusions (Jay-Z, Diddy), and Birdman is still Lil Wayne's boss when it comes to cash flow. All together, the people on the list control over three billion dollars. That makes them the .0001% or something. Check out the list below. #20 Rick Ross – Net Worth $25 Million #19 Tie between T-Pain and T.I – Net Worth $30 Million #18 Nelly – Net Worth $55 Million #17 Busta Rhymes – Net Worth $60 Million #16 Ludacris – Net Worth $65 Million #15 Beastie Boys – Net Worth $75 Million Each #14 Timbaland – Net Worth $75 Million #13 Pharrell Williams – Net Worth $77.5 Million #12 Tie between LL Cool J and Akon – Net Worth $80 Million #11 Kanye West – Net Worth $90 Million #10 Lil Wayne – Net Worth $95 Million #9 Ice Cube – Net Worth $100 Million #8 Snoop Dogg – Net Worth $110 Million #7 Birdman – Net Worth $115 Million #6 Eminem – Net Worth $120 Million #5 50 Cent – Net Worth $250 Million #4 Dr. Dre – Net Worth $260 Million #3 Master P – Net Worth $350 Million #2 Jay-Z – Net Worth $475 Million #1 Diddy – Net Worth $500 Million Related: The 25 Richest Musicians Of 2012