Drake, one of rap and pop music's most popular acts has been dogged by the ghostwriting stigma perpetuated by Meek Mill. Although their beef is over and done with, the stench from Mill's allegations remain. Did Drake get his fair shake?
It's 2017 and Drake is still the king of pop and a king of rap. Forever etched into our subconscious by releasing his heralded 2009 mixtape, So Far Gone, Drake has made it a mission to stay on top of the rap/pop game by cleverly establishing himself between different genres, cultures, and ways of thought throughout his eight-year run. But heavy is the head that wears the crown: Drake has also become the most polarizing male artist since Kanye West and Michael Jackson before him. Attacks on his credibility, general music and now his penmanship have become fodder for his detractors. But it appears the latter has become something of a narrative, which is something former rival Meek Mill brought to light in his infamous July 2015 tweet. But, the question that lingers is still: Are the criticisms valid? Should we question his pen and his catalogue?
https://twitter.com/MeekMill/status/623700698509758464
What's with the haters?
The idea of Drake biting, acting hard and using a plethora of writers satisfies the masses more than the reality. It's why any mention of producers (ie, Kanye West on "Two Birds, One Stone") receiving songwriting credit on a Drake song is news, although it's common knowledge that producers in urban/pop music generally receive songwriting credit. Sadly, this public fascination to watch Drake lose could make us as a whole miss the whole picture of Drake's uniqueness as an artist.
Recently, it became news that upstart Canadian artist/producer NAV helped compose the music on Drake's iconic record "Back to Back." Looking back to the news on Genius, you would see the title NAV HELPED MAKE DRAKE'S "BACK TO BACK" BEFORE HE WAS SIGNED TO XO. But, if you were to see the same article on the Genius Facebook page, the entire narrative would be presented differently.
https://www.facebook.com/geniusdotcom/posts/762296023938717
The case for hate.
Why is the narrative on Drake focused on a supposed gang of writers at his disposal? Of course, the reason behind Meek Mill's infamous tweet is that one of the most successful, but hated rappers/artists of his generation was a fraud and would give those who disliked him a reason to dislike him more. Here, the light skinned kid who comes off as soft, sings his heart out over women but has the bars that can't be glanced over, has a ghostwriter. It didn't matter that the credits already featured Quentin Miller. It also didn't matter that the reference tracks supported that Drake uses a few of Quentin Miller's bars and flow as an exact reference. The idea was transparent–Drake is a fraud.
so if someone wants to be upset that drake made a great album, go for it, get mad all day lol! but don't ever question my brothers pen.

— Noah Shebib (@OVO40) July 23, 2015
Pretending to live in a perfect world, Drake did what was expected by many had he been in favor with the public–he struck back and focused solely on the music. Still, even with solid record sales numbers from his latest solo effort Views, unwarranted critique about Drake followed suit. But the question still lingers:  why do so many people still feel inclined to stretch the truth on Drake's reputation?
Perhaps because Drake, a rapper/singer grew up privileged, starred in the hit tv series Degrassi (full disclosure:  I was an avid fan) and without warning, became one of music's most identifiable names struck the wrong chord with many. The general consensus in the hip-hop community is that an artist must be edgy in order to appear more relatable. Drake doesn't have that edge. What Drake does have is a mastery of imagery and perception–all while being self-aware of his public reputation–think along the lines of the "Hotline Bling" song and video. Drake sings with emotion, but never established that he was a singer. Drake obviously raps, too, but hasn't categorized himself as strictly a rapper. His combination of displaying both skills effectively in the pop stratosphere hasn't been seen before (No, Nelly and Ja Rule do not count). Adding in his image, identity, plus the wanted perception of Drake using writers to help, it's easier to assert that the biggest artist in the world is also the superficial artist we wanted him to be all along.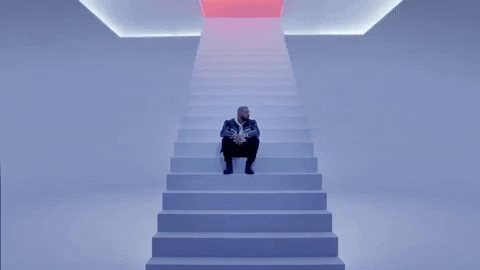 Looking at the big picture
At this point, there isn't much that can be explained if the general narrative is that Drake does not write all his own rhymes. Hip-hop fans can behave as senior citizens–complacent in their own search for truth. When his album Views came out, numerous of reports spoke about how Drake had 81 different writers on Views. While DJ Booth reported the more accurate number of 71, many bypassed the fact that Drake wrote the raps and melody on the album, as he had done on his previous works. Instead, the general criticism that Drake need help to write songs, persisted. On an album, producers may be credited as songwriters. If a record contains samples, the original songwriter(s) are also credited.
If you add in the R&B-themed tracks, which likely have multiple writing partners, the multiple co-producers with the lead producers, guest artists, and samples on a 20 track album, it's easy to see how the album produced 71 different "writers." Ironically, Kendrick Lamar used the same exact amount of assistance in the form of musicians, sample credits, and vocals, but it was clearly understood by the public that Kendrick was the principal writer on the album. If the summer of 2015 happened to Kendrick Lamar after the overwhelming critical success of "To Pimp A Butterfly," would he have gotten the same type of treatment Drake gets?
This is why it's an issue for the unfair critique of Drake. The general music snob knows how music is curated. Music publications know this, too. But it's still being perpetuated that Drake is an artist who enlists help as a rapper. Simply, it's easier to do. With More Life, Drake's experiment into the playlist forum, it was actually very surprising to see that the critics gave Drake his best reviewed project in his catalog. But, will it finally cleanse him of the sins of Quentin Miller? Only time will tell.